LinkedIn Advertising Services
Captivate professionals with our tailored LinkedIn strategies.
B2B Marketing Campaigns

Strategic Planning

Campaign Optimization

Lead Generation Tactics

Thought Leadership Positioning
Let's amplify your impact now on LinkedIn.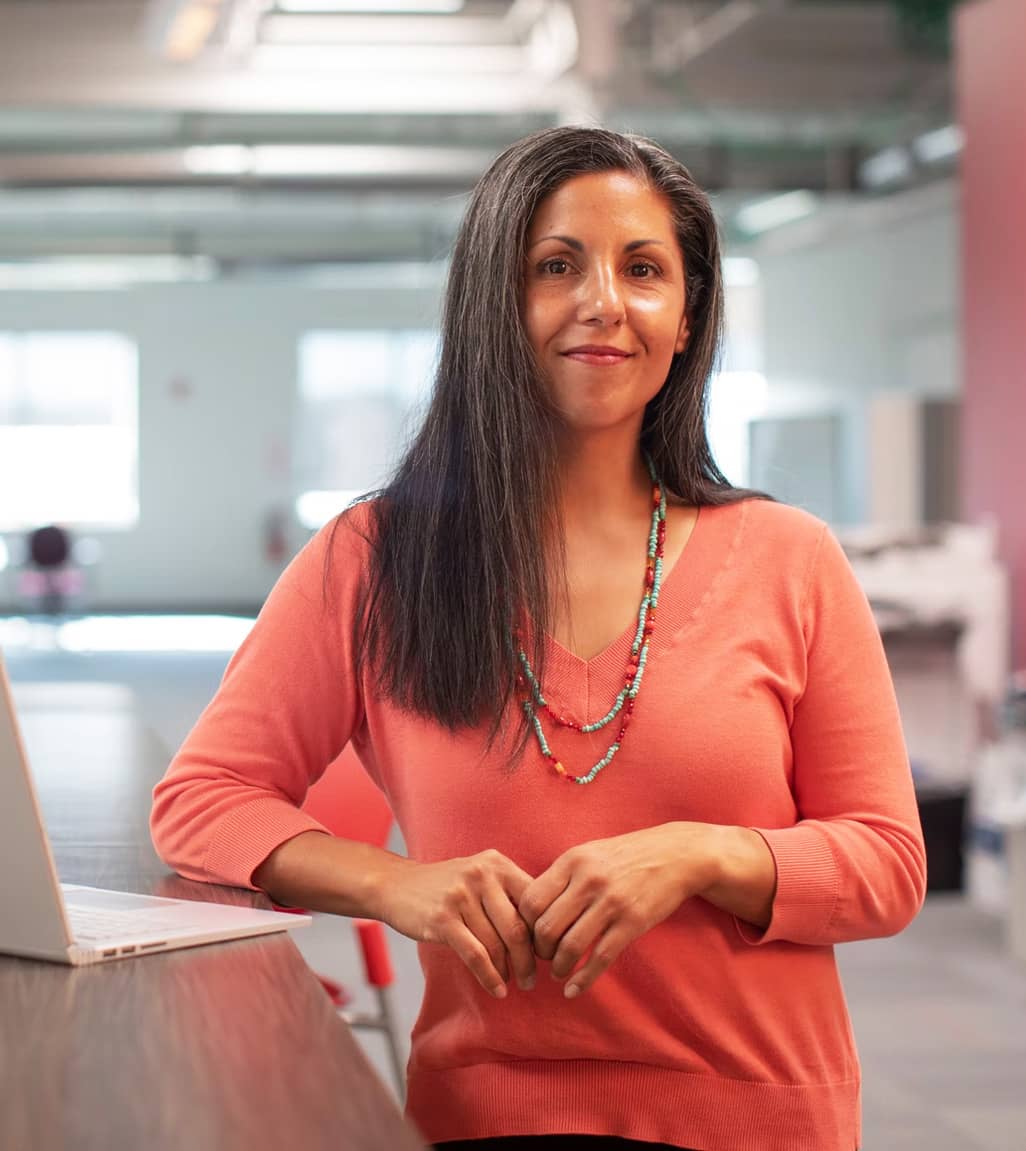 THE SECRET INGREDIENT //

OUR TAILORED MANAGED SERVICES!
Build trust and brand image by appearing directly in the feeds of professionals with LinkedIn Single Image Ads. Whether your objective is brand awareness, website visit, engagement, lead generation, or conversions, PCIS LinkedIn Advertising Solutions get you there striking right connection with the professional networks. Optimizing LinkedIn ad campaign is one thing and getting the desired reach altogether a different thing. Our experts do it all for you – optimization, reach and results using all the page boosting techniques that LinkedIn offers.
PCIS Digital Advertising services explore the options beyond your imagination and help you achieve your campaign goals by taking the brand beyond your page followers.
Establish a deeper connection for your brand than your peers with the sight, sound and motion with LinkedIn Video Ads. We build your brand loyalty with impeccable video ads by conveying the most relevant and trustful brand messages. Building your video ads in a right way, our experts assess the performance of your LinkedIn Video campaign from time to time to deploy the effective strategy that works best for your business.
PCIS LinkedIn Video Advertising services do more than just creating an engaging campaign. We help you with budget and bidding strategies as well as the scheduling of the ads to get you better return on ad spend. Our advertisers, strategists and creators come up with compelling eCommerce product videos displaying your business story and establish fruitful connections within your industry.
Unveil your brand's story in a gripping manner to gain more from LinkedIn's Carousel Ads. Approach PCIS with your campaign objective and we deliver the desired results incorporating creative ideas and marketing prowess to get your product right in front of the valuable audience. We let our visual story-telling, appealing graphics, and optimized content with clear CTAs do all the talking about your brand to draw your prospects in.
With specific targeting and retargeting tactics, we constantly test carousel ads performance with A/B Testing and other proven methods, eliminate or fill the gaps of your low performing LinkedIn carousel ads to drive engagement among the right audience for your brand or eCommerce business.
Express your brand's value to the potential customers through eye-grabbing headlines, informative as well as persuasive description and strong CTAs through LinkedIn Text Ads. PCIS uses the power of words that can reap huge ROI for your eCommerce business or brand with the most cost-effective ad-type of LinkedIn. We fine tune your target audience based on location, demographics, skills, and interests to give that extra edge for your brand to be in front of the premium audience on the world's largest professional network.
Our LinkedIn Text Advertising services smartly optimize your budgets, bids and creatives to generate B2B or B2C leads by helping your reach the right audience who matters for your business.
Indulge your audience who could be your potential customers in your brand's or business activities with LinkedIn Event Ads to gain brand awareness, website visits, and engagement. PCIS helps you with objective-based LinkedIn advertising to achieve your marketing goals by converting professionals.
PCIS LinkedIn Event Ads services analyze the performance metrics based on the amount spent on ads, key results, the average cost per result, impressions, clicks, average CTR, CPC, CPM, conversions, cost per conversion, and more to help you with effective campaign strategies to convert your events into revenue generating streams for your business.
Get high-quality leads by allowing the users to read or download eBooks, case studies, infographics, slides & whitepapers directly on their news feeds with LinkedIn Document Ads. PCIS helps you maximize the response for your long-form content by optimizing it to build awareness and nurture key audiences interested in your domain or business. Our experts measure the impact of your content by gauging the user interest and engagement on their desktop or mobile to provide alternatives for bland content.
The smart document advertising strategies of PCIS leverage you with attention-grabbing cover pages, images, bullets & graphics and includes URLs instead of CTAs to deliberately direct users to enter your sales funnel.
Personalize the interactive ad experience for professional users and achieve your marketing goals in one shot with LinkedIn's Conversion Ads. Whether it is brand consideration or generating leads, PCIS helps you hone in on your target audience from other top-performing campaigns, and retarget your website visitors meticulously through the LinkedIn friendly approach. Our extensive research on social media advertising budgets and bids saves you from unnecessary expenditures.
PCIS is synonymous with creativity when it comes to keeping your ad copy short and sweet and maintaining the tone that engages the B2B audience. Understanding the audience's psyche and intentions, we personalize the interaction with every prospect using macros to help your eCommerce business or service get the most out of LinkedIn Conversion Ads.
Communicate directly and be a part of people's lives to spark that instant response with perfect sponsored Message Ads on LinkedIn. If you are in ambiguity about using these expensive ads, PCIS helps you out in taking the right decision. When this ad format of LinkedIn drives stronger engagement and response, we guide you to get the most out of it by carving out the right strategy that gets the maximum results for your business.
We build incredibly powerful message ads based on your objective with conversion-boosting CTAs, hyperlinks, and banners. Our LinkedIn Message Ad services help you in tracking your campaign metrics, monitor people's actions on your website or eCommerce store, suggest your campaign scheduling, and work on budgets that result in valuable actions.
Collect quality leads for your business using LinkedIn Lead Gen Forms that are pre-filled with info from their LinkedIn profiles. We help you gain an unfair advantage over your competitors with our surgical precision targeting and retargeting strategies. We also integrate lead gen forms with your marketing automation or CRM platform of your choice to manage your leads with ease. Our dedicated experts measure the performance of your campaign from time to time by keeping an eye constantly on the completion rate, cost per lead, and more.
PCIS LinkedIn Advertising services supercharge your lead generation strategy with expertise, skills, tools, and tricks to get you tangible results with less money and time.
Dominate LinkedIn and double the click-through rates through personalized Dynamic Ads. PCIS helps you to take the plunge to drive traffic to your landing pages by effectively communicating your desired action with potential customers. We help you choose the dynamic ad format (spotlight ads, follower ads) based on your objective and attract your audience's attention with a clear message and call to action. PCIS Dynamic Advertising services help you get new prospects with a cohesive marketing strategy and meticulous targeting methods.
We optimize your dynamic ad campaigns with our testing tactics and help you get clear results and increased ROI.
Get the results you expect from LinkedIn follower ads. We understand how important it is to have a strong presence on LinkedIn, and our services are designed to help you achieve that. We use targeted advertising to reach potential followers who are most likely to be interested in your products. Our team of experts will work with you to create an ad campaign that is tailored to your specific needs and goals. With our services, you can expect to see an increase in your LinkedIn followers, which will help boost your visibility and credibility on the platform.
If you are looking to increase brand awareness or expand your business reach, our LinkedIn follower ads services can help you achieve your goals.
Purple Cow's LinkedIn Spotlight Ads services are designed to help your business stand out on the professional networking platform. These ads allow your business to be featured in a prominent location on the LinkedIn homepage, giving you maximum visibility and reach among potential customers and partners. With our services, you can create high-impact, visually stunning ads that grab the attention of your target audience. Our team of experts will work with you to create an ad campaign that is tailored to your specific needs and goals.
You can expect to see an increase in engagement, leads, and conversions for your business with our LinkedIn Spotlight Ads services.
THE BUZZ //

OUR CLIENTS LOVE US!
digital talk //

ECOMMERCE oPERATIONS SUPPORT
Maximize LinkedIn Ads success for your business with our Insightful Blogs.
In today's digital age, where social media platforms play a significant role in connecting businesses with their target audiences, LinkedIn stands out as the ultimate platform for B2B advertising.
WHAT THEY SAY'IN? //

CLIENT TESTIMONIALS
"As a mid-level company, we wanted to take our business to the next level & engaged Purple Cow to manage the digital marketing campaign. We have been particularly impressed with how they perfectly understood our business & its target audiences. The response we got after availing their SEO & PPC Services has been tremendous. We highly recommend Purple Cow for their professional & personalized approach that suits client's requirements."
PPC Campaign // Pro Audio Star
"Having struggled for years paying crazy Amazon Marketing fees to people who didn't know what they were doing. It was an amazing blessing to find someone who not only knew what they were doing but who charged a fair price. I will never leave Purple Cow, every person I have dealt with there have been top notch human beings who I now count as friends. I wish you the success you have helped us achieve."
Amazon Marketing // GOSO Direct
FAQs //

Frequently Asked Questions