Our Story
A decade of empowering businesses with a winning digital vision.
Latest eCommerce Tools & Techniques

Effective Digital Marketing Strategies

User-friendly eCommerce Platforms

Turnkey eCommerce Solutions

Outstanding Customer Service

Experience & Expertise

Immense Passion

Zeal for Success
Join us, be part of our journey, and embrace success.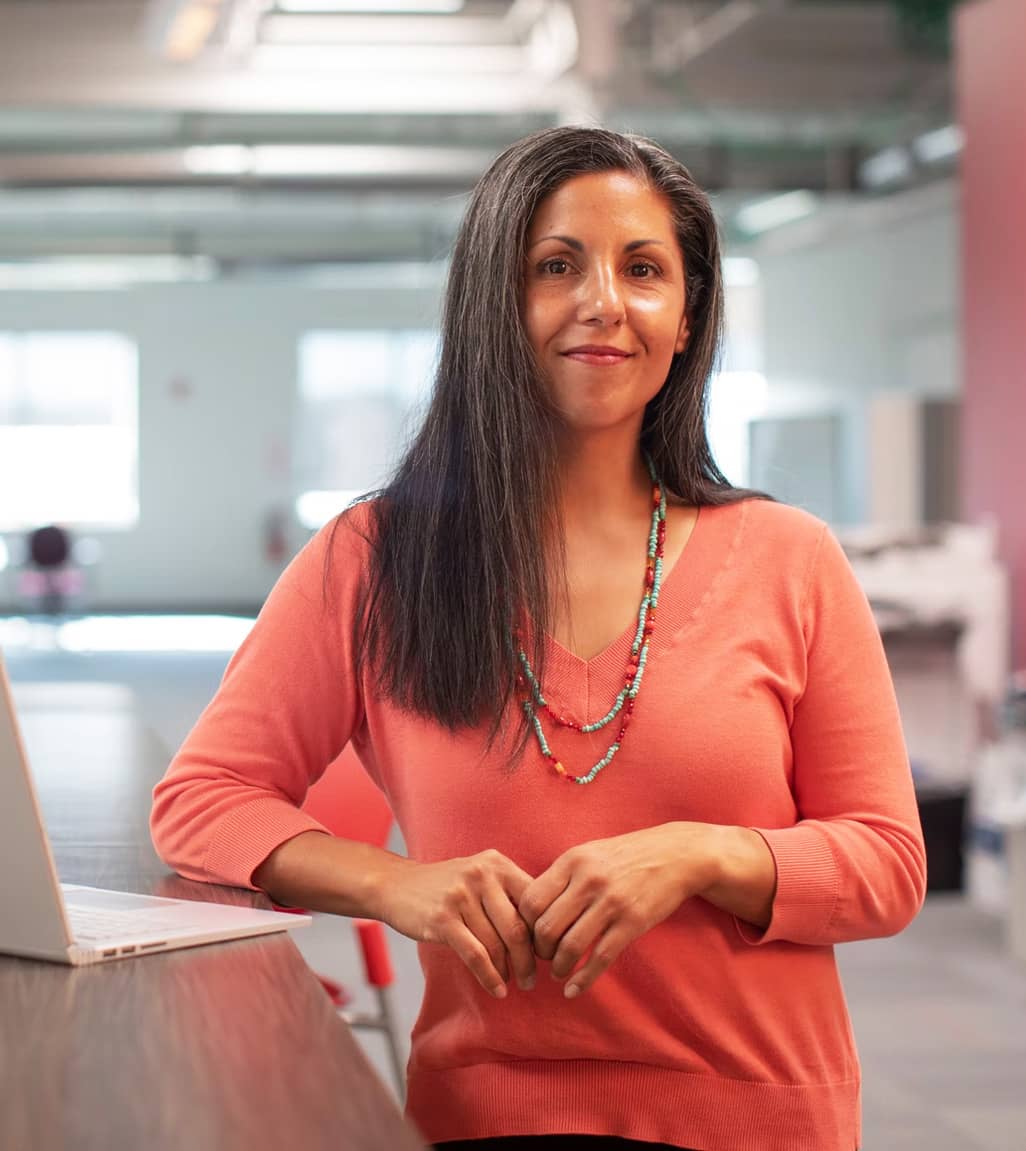 our mission //
OUR VISION
At Purple Cow, our mission is to empower businesses in the eCommerce sector to thrive and succeed in the ever-evolving digital landscape. We are dedicated to providing comprehensive eCommerce and digital marketing solutions that drive growth, optimize conversions, and maximize online success for our clients.
Guided by our core values, we approach our work with passion, expertise, and unwavering commitment:
Client-Centric Approach: Our clients are at the heart of everything we do. We prioritize understanding their unique goals, target audience, and industry dynamics. By deeply immersing ourselves in their business, we tailor our strategies to deliver customized eCommerce solutions that align with their vision and drive tangible results.
Seamless Shopping Experiences: We believe in creating exceptional online shopping experiences that captivate customers and drive conversions. From intuitive website designs to seamless navigation, personalized recommendations, and secure payment gateways, we optimize every touchpoint of the customer journey to enhance user satisfaction, build trust, and foster long-term customer loyalty.
Data-Driven Insights: We harness the power of data to fuel our strategies and decision-making. By leveraging advanced analytics and tracking tools, we generate actionable insights that inform our optimization efforts, enable data-backed marketing campaigns, and unlock growth opportunities for our clients. Our commitment to data-driven decision-making ensures continuous improvement and measurable results.
Innovation and Adaptability: We thrive on innovation and embrace emerging technologies that push the boundaries of eCommerce and digital marketing. We stay ahead of industry trends, constantly seeking innovative solutions to keep our clients ahead of the competition. Through continuous learning and experimentation, we adapt to the ever-changing digital landscape and deliver cutting-edge strategies that drive sustainable growth.
Collaboration and Partnerships: We believe in the power of collaboration and building strong partnerships with our clients. By fostering open communication, actively listening to their needs, and aligning our strategies with their vision, we create a collaborative environment that fosters mutual success. Together, we navigate challenges, explore opportunities, and achieve remarkable results.
Ethical Practices: We operate with integrity and hold ourselves to the highest ethical standards. We prioritize transparency, honesty, and fair practices in all our interactions. Our commitment to ethical conduct extends to respecting user privacy, adhering to industry regulations, and promoting responsible marketing practices.
Through our relentless pursuit of excellence and our passion for helping eCommerce businesses thrive, we strive to be the leading eCommerce & Digital Marketing Agency that empowers our clients to unlock their full online potential, build successful brands, and achieve remarkable growth in the digital world.
Our vision at Purple Cow is to be the premier partner and catalyst for eCommerce success. We aspire to be recognized as the go-to agency that combines cutting-edge technology, strategic expertise, and unparalleled customer service to revolutionize the eCommerce landscape.
With a future-oriented mindset, we envision:
Empowering Growth: We envision a future where every eCommerce business, regardless of its size or industry, has the opportunity to achieve exponential growth and surpass its digital ambitions. We strive to provide innovative solutions that unlock their full potential, accelerate their market presence, and establish them as leaders in their respective fields.
Shaping Memorable Experiences: We envision a digital world where exceptional customer experiences are the norm. We aim to redefine online shopping experiences by creating immersive, intuitive, and personalized journeys that leave a lasting impact on customers. Our vision is to shape memorable experiences that drive brand loyalty, inspire advocacy, and elevate the eCommerce landscape as a whole.
Trailblazing Innovation: We envision being at the forefront of eCommerce innovation, constantly pushing boundaries and setting new standards. Our goal is to pioneer groundbreaking technologies, embrace emerging trends, and adopt disruptive strategies that drive industry-wide transformations. By staying ahead of the curve, we aim to revolutionize the eCommerce landscape and shape the future of digital commerce.
Global Influence: We envision extending our reach globally, collaborating with diverse clients from around the world. By expanding our presence and leveraging our expertise across borders, we aim to make a meaningful impact on the international eCommerce stage. Our vision is to empower businesses across continents, cultures, and markets to thrive and succeed in the digital realm.
Sustainable Impact: We envision conducting business responsibly and contributing to a sustainable future. By integrating eco-friendly practices, advocating ethical standards, and supporting social initiatives, we aim to create a positive impact on the environment and the communities we serve. Our vision is to be a force for good, inspiring others to embrace sustainable eCommerce practices and make a lasting difference.
Through our unwavering commitment to this vision, we are dedicated to transforming the eCommerce landscape, empowering businesses worldwide, and leaving a lasting legacy of innovation, growth, and positive change.
MEET YOUR

eCommerce Specialists

team!