Twitter Advertising Services
Fostering Brands with Fluid Twitter Advertising Strategies Focusing on
Sales Growth

Strategic Market Targeting

Increased Brand Awareness

Enhanced Audience Engagement

Comprehensive Analytics and Reporting
Meet your campaign goals quickly with us.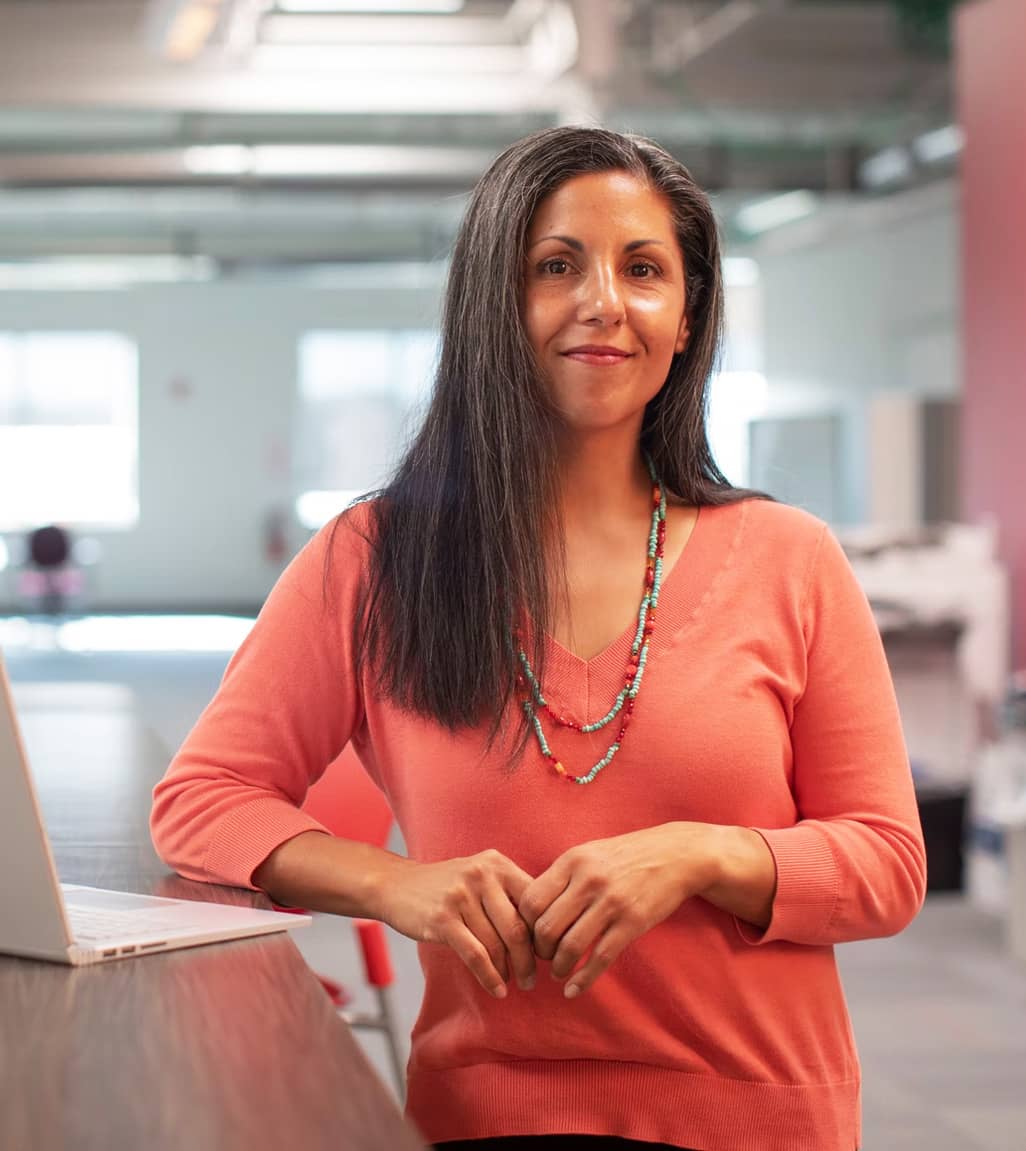 THE SECRET INGREDIENT //

OUR TAILORED MANAGED SERVICES!
Promoted Ads
Position yourself above your competitors and capture the attention of Twitter users predominantly interested in products like yours with image, video, carousel, moment, and text ads. Twitter is a powerful tool for your business but it is not easy with the character limit and short life span. PCIS Twitter Advertising Services help you in engaging your target audience and connect with them smartly avoiding constant sales pitches.
Our incredible team does all the spade work in developing a result-oriented strategy for your business to thrive well on Twitter.
Follower Ads
Achieve what you want for your eCommerce business or brand with Twitter Follower Ads by growing your followers. PCIS promotes your business account with crisp and clear text, professional-looking images, and informative videos. Analyzing all the interests of your audience, our creative targeting helps you get the reach you dream of. We help you create campaigns based on your segment audience and fine-tune your bids to get the best ROAS.
PCIS Twitter Advertising services not only grow followers but also drives more leads and purchases by connecting with the users in meaningful ways.
Extend your reach by getting higher advertisement engagement ratio with Twitter Amplify Pre-roll and Amplify Sponsorships. Our full arsenal of Twitter advertising strategies allows you to draw attention to your brand stories and campaigns in entirely new ways. PCIS helps you maximize the impact of your message by connecting with your niche audience's interests and passions through a seamless viewing experience. Our experts support you to pair your ads with premium content using Twitter's standard Internet Advertising Bureau (IAB) categories as well as the curated categories.
PCIS Digital Advertising services help you bid and set budget that gets maximum results in the price range based on your campaign goals. Besides, we sort out your Twitter Amplify Sponsorships and let you have a tight control on your ads visibility, placement, and time.
Take the advantage of Twitter's premium real estate (Explore Tab and Timeline) for optimum reach and results for your eCommerce, brand, product, or service with Takeover Ads. PCIS helps you set the trend for your business on Twitter with video creatives that create a real buzz around your brand, top-performing campaign hashtags, killer trend description, interactive and impactful companion tweets. Whether you want to launch a product, app, or a new promotion, our experts help you get massive audience reach by connecting your brand to the most happening events, news, or topics of the day.
Planning better and in advance, PCIS expertise in Trend Takeover/Trend Takeover+ and Timeline Takeover puts your brand on top with efficient CPM.
inventory & supply chain management.
Drive more valued customers to your eCommerce product page or website and encourage conversions without breaking the character limit with visually component Twitter Cards. Our PCIS Twitter Ads services help you to add summary card, summary card with large image, app and player cards to your site and create powerful impact on your audience. We analyze the kind of traction from your cards using Twitter Analytics and other tools and optimize your campaigns based on the insights. Using the top performing hashtags, stunning images and compelling ad copy, our experts induce the users with a reason to click your cards.
PCIS boosts your social media visibility and builds online reputation for your business with right strategies.
Introduce your business instantly to the world by going live on Twitter. PCIS helps you launch a product or conduct an event by creating curiosity about your brand much in advance with eyebrow-raising teasers. Our creative ways help to build positive emotional connections by providing important takeaways about your product with engaging videos, GIFs, and images. Our expert marketing team sustains the interest in your brand, products, or services keeping the levels of excitement constant. PCIS Twitter Advertising services drive on building trust for your brand. We do it right for you with user-generated videos of the influencers and the customers.
PCIS augments your live-streaming presence by maximizing audience reach and attracting more valuable customers for your business.
inventory & supply chain management
Create unforgettable moments by telling impressive stories on your brand with longer form of content. We help you weave powerful and interesting stories based on trending topic or unfolding events relevant to your brand. Our team at PCIS helps you create great moments for your brand on Twitter with a clear focus on exquisite imagery, thoughts and stats.
PCIS experts extensively research on trending topics, keywords and hashtags to push your brand into organic conversations happening on Twitter.
Turn the most receptive audience into your valuable customers with remarketing on Twitter. PCIS helps you to re-engage the users who frequented your website or product by creating and installing a Twitter tag on your website. We don't remarket your product or service to everyone blindly. Our experts use specific tactics to segment your audience based on their website and app activity and guide you to run the remarketing campaign. Furthermore, we also provide more detailed ROI by tracking and measuring the success of your remarketing campaign on Twitter.
PCIS Remarketing services explore all the channels, methods and use unique tools to gift additional advantage to your Twitter campaigns.
inventory & supply chain management
Twitter Ads Conversion Tracking
Get the bird's eye view of your conversion attribution for your campaigns through Conversion Tracking on Twitter. PCIS conversion tracking services help you get a clear picture of the return on ad spend. We help you in setting attribution windows for post-view and post-engagement conversions related to your promoted tweet campaign. Our experts guide you to choose from the best conversion tracking solutions (Twitter Pixel and Conversion APIs) that Twitter offers to achieve your goals. Moreover, we also set up Conversion Events on Twitter for you to track the actions crucial for your brand, business, or service.
Above all, PCIS Conversion API Integrations help you measure Twitter ad performance more precisely all along the customer's journey.
Discover what's working and what's not for your business with Twitter Analytics. PCIS' data-driven approach leverages your eCommerce business, brand, product, or service with invaluable insights to conduct effective campaigns that echo your customers' interests. We have a dedicated team deployed to identify trending topics, followers' interests, potential influencers, audience demographics, engagement rate, and even optimal posting times to bring your brand before the eyes of your most prospectus customers.
Based on the data from Twitter Analytics, PCIS develops advanced strategies to add more value to your campaign and achieve even greater results on ROAS.
inventory & supply chain management
Reap the results quickly and drive more conversions with ROI that your competitors dream of with PCIS customized and multistep advertising strategies on Twitter. Reviewing your goals and researching audience behavior, content, post schedule, engagement, and many more, we strategize a Twitter campaign that hits the bull's eye. Our team relentlessly audits your Twitter account and analyzes your campaign's performance, competitors' strategy, hashtags, and brand voice, and keeps you relevant with the latest trends to get the market share your eCommerce business, product or brand deserves.
PCIS Digital Advertising strategies optimize your Twitter campaigns for your brand's resounding success.
Whether it is social media or any other platform, research is crucial to determine the effectiveness of a campaign. Our research team at PCIS analyzes every single campaign we do for you through various methods and tools to check whether the ROI is achieved or not. Especially for eCommerce businesses, our research-based campaign strategies give you instant edge over your competitors. Apart from measuring brand activity, follower engagement, content impact, and conversions, we also discuss the challenges that are affecting your campaign goals on Twitter.
PCIS quickly implements all the outcomes based on research and discussions to boost your twitter campaigns.
THE BUZZ //

OUR CLIENTS LOVE US!
digital talk //

Twitter ads
Unlock Twitter Ads success with our strategic insights.
In the rapidly evolving world of eCommerce, businesses are constantly seeking innovative ways to drive growth and stay ahead of the competition. Twitter, with its massive user base and real-time nature, has emerged as a powerful platform for eCommerce businesses to connect with their target audience and drive conversions.
WHAT THEY SAY'IN? //

CLIENT TESTIMONIALS
"As a mid-level company, we wanted to take our business to the next level & engaged Purple Cow to manage the digital marketing campaign. We have been particularly impressed with how they perfectly understood our business & its target audiences. The response we got after availing their SEO & PPC Services has been tremendous. We highly recommend Purple Cow for their professional & personalized approach that suits client's requirements."
PPC Campaign // Pro Audio Star
"Having struggled for years paying crazy Amazon Marketing fees to people who didn't know what they were doing. It was an amazing blessing to find someone who not only knew what they were doing but who charged a fair price. I will never leave Purple Cow, every person I have dealt with there have been top notch human beings who I now count as friends. I wish you the success you have helped us achieve."
Amazon Marketing // GOSO Direct
FAQs //

Frequently Asked Questions